Signature Events Overview
The Salinas Valley Chamber of Commerce produces a wide variety of large, treasured events annually. These events are premier opportunities for networking and great opportunities to learn more about businesses and different industries within our area. There are several ways to participate anywhere from attending, outreach tables, group tickets, or sponsorship.
Should you wish to participate in one of our large annual events with the Salinas Valley Chamber of Commerce, please contact Jennifer Russell at Events@salinaschamber.com or call (831) 751-7725.
Annual Awards Luncheon
The Annual Awards Luncheon is our largest event with over 400 people in attendance that occurs in the spring. In addition to recognizing standout businesses and individuals in the community, it's a premier networking event because 'everyone goes.' The luncheon also serves as the Annual Membership Meeting and a chance to introduce the Chamber Board of Directors and Staff. There are opportunities for outreach tables, group tickets, and sponsorship.
View photos from our 102nd Annual Awards Luncheon here.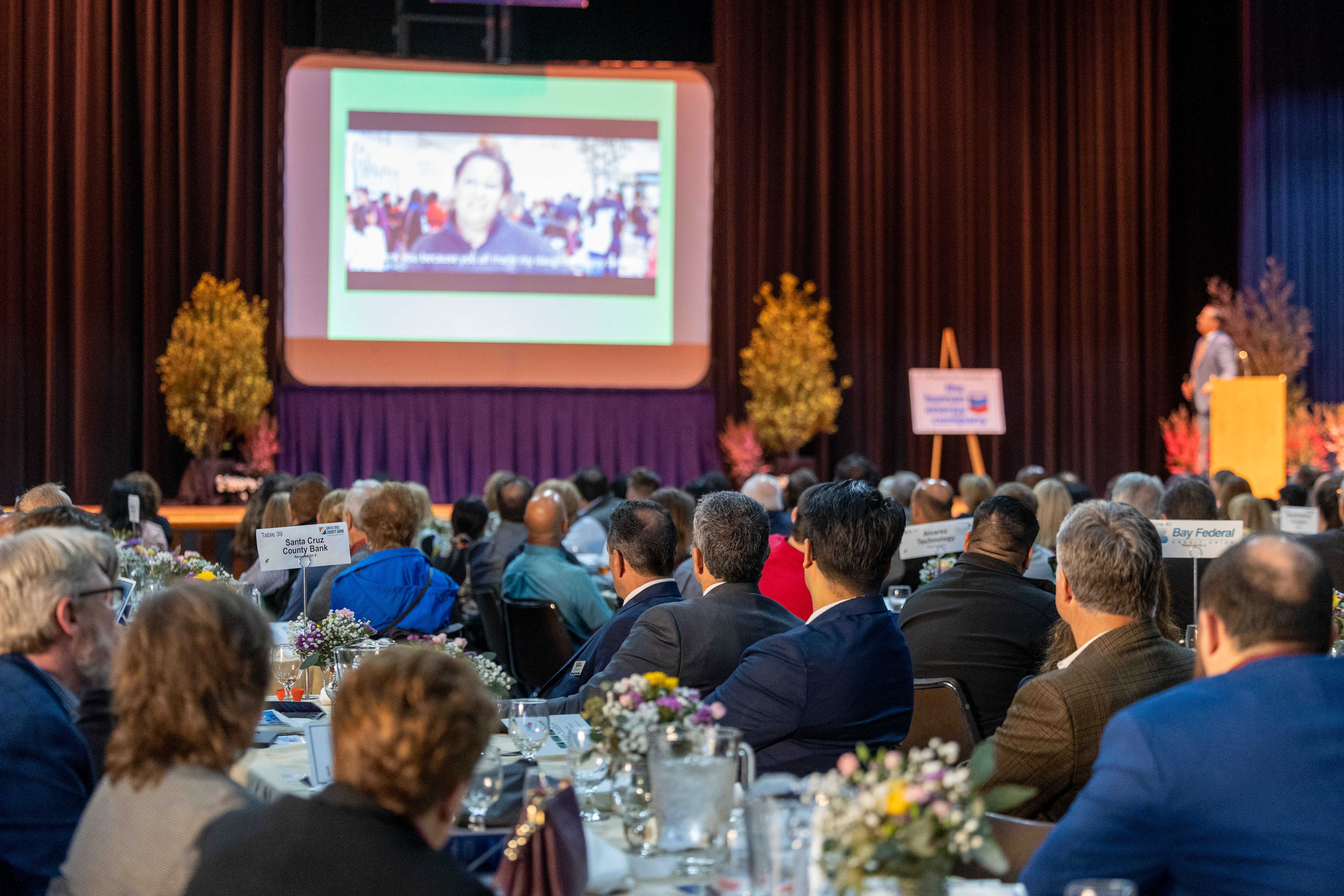 Legacy of Leadership Gala
The Legacy of Leadership Gala is a special event that provides the opportunity to acknowledge a select few people and organizations within our community who truly exemplify leadership, innovation, philanthropy, service, and success. Join us for this special event that includes an evening of food, wine, networking, entertainment, auctions, and honoring those whom have made tremendous impacts in our area. There are opportunities for group tickets and sponsorship.