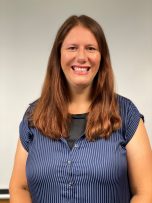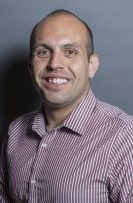 Lindsey Knight joined the Salinas Chamber as our Membership Development Director after serving over a decade in the nonprofit sector. She brought with her a passion to serve our community, bring people together, and engage with business owners and community members in Monterey County. Lindsey grew up in Carmel Valley and attended San Jose State University to receive a Bachelor's degree in Sociology. After years of service supporting nonprofits in Portland and Chicago she returned home to be closer to her family, enjoy beach walks and hikes, and to get a tan (she was over the rain and snow).
A native of Southern California, Phillip moved to Salinas in 2008. Phillip started working with the Chamber in 2016. He spends his free time staying active by riding his bicycle or running the rails at Fort Ord, or photographing our beautiful Monterey County. Phillip is very businesslike and can't stand to have any items remain on his To-Do List for longer than seven minutes.
Paul has led the Salinas Valley Chamber since 2012, earning our Chamber national recognition in two out of the last three years. In 2019, he was one of only 7 people nationwide to earn the Certified Chamber Executive credential from the national Chamber Association.
Previously, Paul worked in high-tech in Silicon Valley and Mexico City and has founded and owned several local small businesses. Fluent in three languages and conversant in three more, he loves traveling, volunteering and making you smile.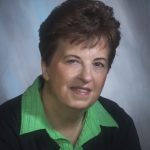 Ileen Groves
Bookkeeping Partner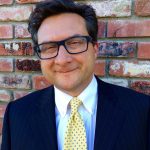 Kevin Dayton
Government Affairs Consultant